Challenging stigma in the workplace – CTOP services as comprehensive nursing care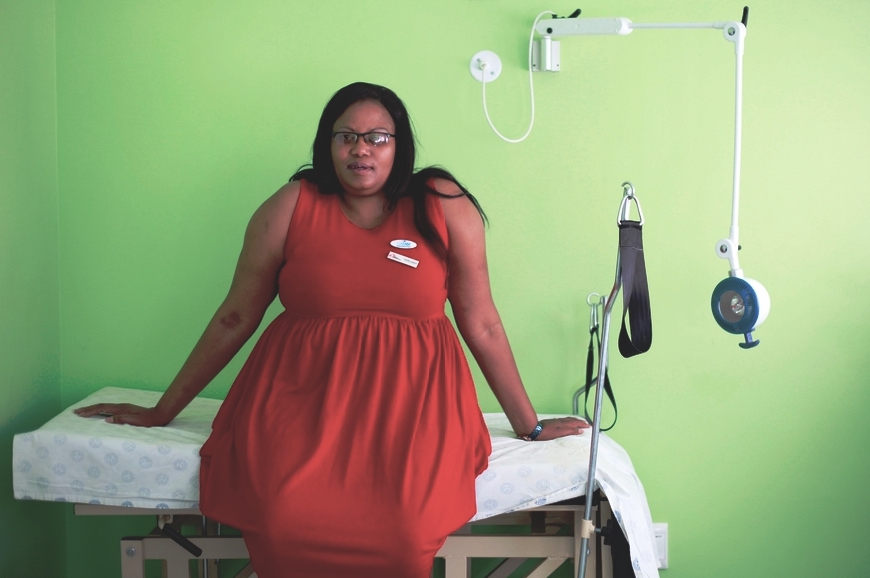 Authored by Christy Alves Nascimento (SRJC) and Makwena Cecilia Lamola (MSF)
This piece of writing is a collaboration between Médecins Sans Frontiers (MSF) Southern Africa and the Sexual and Reproductive Justice Coalition (SRJC).
Abortion Provider Appreciation Day (10 March) is one of the most important dates on the sexual and reproductive justice calendar globally. This month, we celebrate the critical role that legal abortion providers in South Africa play in our national sexual and reproductive justice movement. Despite challenging working conditions, our providers work at the frontlines of the battle against backstreet abortion services. Their work is an integral component to the pursuit of high quality and accessible sexual and reproductive healthcare for all.
Before the Choice on Termination of Pregnancy (CTOP) Act was passed in South Africa in 1996, approximately 425 Black women were reported to have died each year as a result of unsafe backstreet abortion practices. After 1996, qualified nurses, midwives and doctors started to be trained in providing surgical abortion services, and outdated techniques were replaced with newer technologies.
Marion Stevens, previous Director of the Sexual and Reproductive Justice Coalition, articulated the result of this shift in abortion services post-1996. She stated that "at the height of implementation, about 60% of designated abortion facilities were operational and the maternal mortality rate from septic abortions decreased, indicating a direct correlation between abortion access and women's health."
The correlation between safe abortion access and women's health has become strikingly clear in recent months, as South Africa's nationwide lockdown creates barriers for access to healthcare facilities. The sharp decline in access to and use of reproductive health services, including contraception and legal abortion, since the start of the lockdown in March 2020, has led to a 30% increase in maternal deaths, compared to previous years.
It has never been clearer that access to safe abortion saves lives. Moreover, if it were not for the CTOP providers working in healthcare facilities across the country, there would be no access to safe abortion services. Yet, despite the critical role that legal providers play in ensuring access to comprehensive healthcare, they continue to face challenges in the workplace that put provider retention at great risk.
Last week, Médecins Sans Frontiers (MSF) Southern Africa reached out to three CTOP providers working in facilities they support in North West province to discuss these challenges, but also to discuss why they continue to show up to their work despite the difficulties.
According to all three providers, the greatest challenges that providers face is stigma in the workplace, which also results in a stark lack of support from facility managers. One provider exclaimed,
"I wish I could make a magic spell that changes the view that many healthcare workers have of CTOP, which is that it does not fall within the scope of comprehensive nursing care. Every healthcare worker has to render comprehensive nursing care, whether his or her beliefs or values are against certain services [or not]."
Another provider explained how the managers in community health centres are a "major challenge… many do not want CTOP in the facility, for reasons of stigma a lot of the time. It's an attitude, but the service is not for them, it is for the community, so it's a real problem."
Sister Rakgadi Maponyane, a provider working at Mogwase Community Health Centre, shares similar sentiments, and speaks to how the lack of support from facility managers creates a direct barrier for community members in accessing sexual and reproductive health care:
"Everybody will tell you about the management problem – that management is not supporting us. There is a complete lack of support, extending to equipment. Right now, we don't have any equipment. I was asking non-governmental organisations last week for donations of mechanical vacuum aspirators, as we don't have these. We don't have family planning right now, no oral, no implants. We don't have loops [intrauterine devices]. I even had to ask for two bottles of sanitizer, can you beat that one?"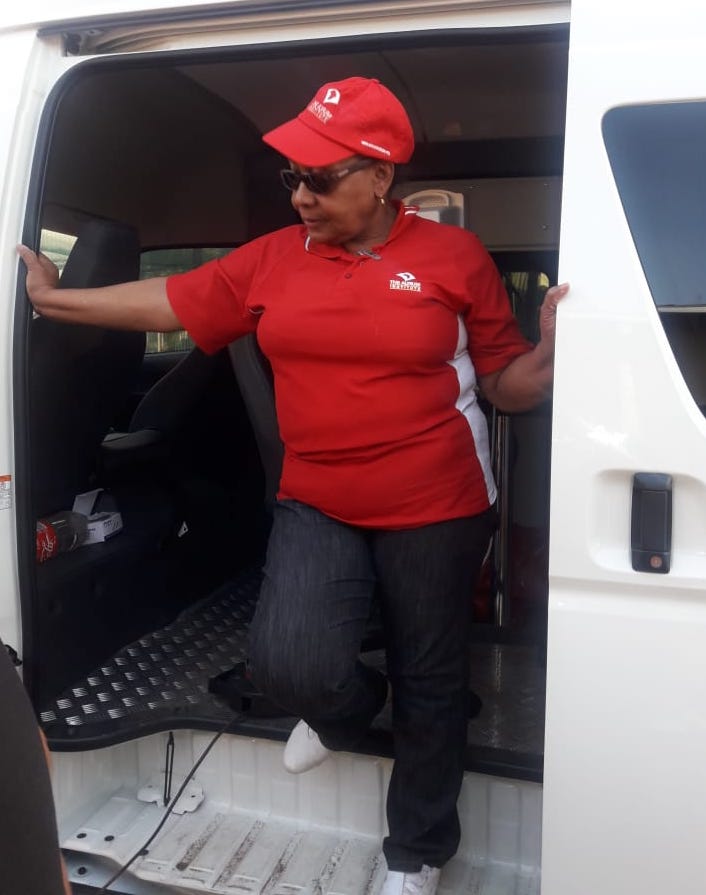 The ongoing lack of support from managers makes the retention of providers a delicate endeavour. Sr Rakgadi continues to describe, "The frustration and desperation this causes, together with the work load, is too much, yet there is no debriefing, no mental health support, and so you find providers burning out and going on long leave, or not returning, which increases all the existing challenges because now that resource is lost."

Despite these challenges, the awareness that their services are saving lives is a significant motivating factor for why these three abortion providers choose to stay. Providers speak from their own experiences of what they see in the communities where they work. Still, despite the liberalisation of abortion law in 1996, one of the greatest risks that providers witness to maternal health is backstreet abortions.
One provider explains, "Many young women living in poor circumstances on the platinum belt wish to change the situation they are in, and others are responsible for children or entire families, yet there are few jobs… This leaves many women vulnerable to exploitative men who promise the world. Women fall pregnant by these men, some after being raped, leaving some in a situation they cannot cope with, to the extent that they might risk their health by paying for a backstreet abortion."
As a result, he believes, "It is my privilege as a CTOP provider to be able to offer a safe and compassionate service."
Despite being 63 years of age, and facility management trying to convince her not to go to work because of Covid-19, Sr Rakgadi insists on continuing to work to "assist to reduce these statistics of backstreet abortions." She explains,
"Right now, just next to us here in Mogwase there are people giving our children tablets. I don't know what kind of tablets, I don't know whether they are mifepristone tablets for ending early pregnancy or what, but the backstreet providers just give the tablets no matter what the gestational age is, which is dangerous, we see the consequences in our facility… this is what motivates me to continue working even through COVID-19."
Another provider speaks to what motivates them to continue providing safe abortion services,
"My original motivation goes back to when I was a student, when I witnessed that many of my fellow students were having backstreet abortions and dying from this. I decided I would become a provider so that I could help. Some of these women are young and have their whole lives ahead. Some are married and they are the only ones caring for children and families. When you are a provider, you are protecting the future of individuals that have their whole life ahead. You are helping to keep food on the table of a family, and a roof above."
Non-governmental organisations that embed their work in community contexts and support local leadership play important roles in alleviating the challenges that providers face resulting from a lack of support from facility management.  As one provider explains,
"Since 2017, I have been motivated by the support I receive from Doctors Without Borders. I don't have to run around – I ask for the things that I need so that I can do my job, and I am supported, so it keeps me going."
In light of the continued stigma that providers experience, more work needs to be done to shift attitudes in healthcare facilities. Embedding a political consciousness within the training of healthcare workers can help to articulate the power that health facilities have in ensuring the bodily autonomy of their patients, by giving each patient choice.  Safe and legal abortion services fall – most certainly – within the scope of comprehensive nursing care – the time for such services to be recognised as such is long overdue.
_______________________________________
Cover image description: Makwena Cecilia Lamola at the Kgomotso Care Centre in Bapong Community Health Centre (CHC), Madibeng subdistrict. Doctors Without Borders started supporting choice of termination of pregnancy at Bapong CHC in 2017.
Credit for all images: Siyathuthuka Media