Abortion clinics stay open during lockdown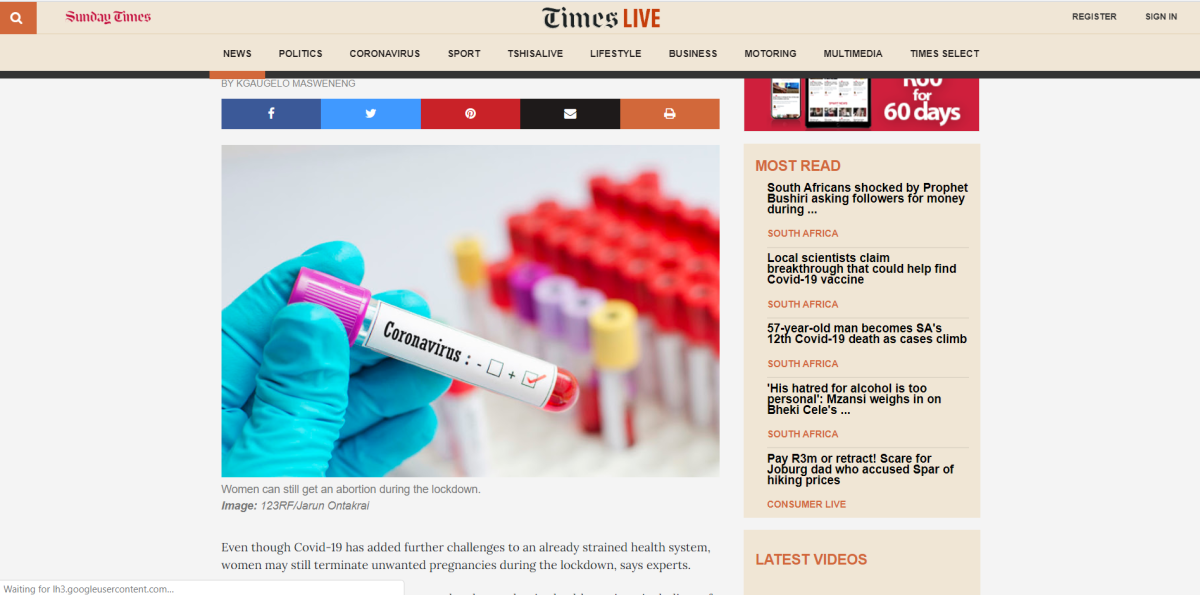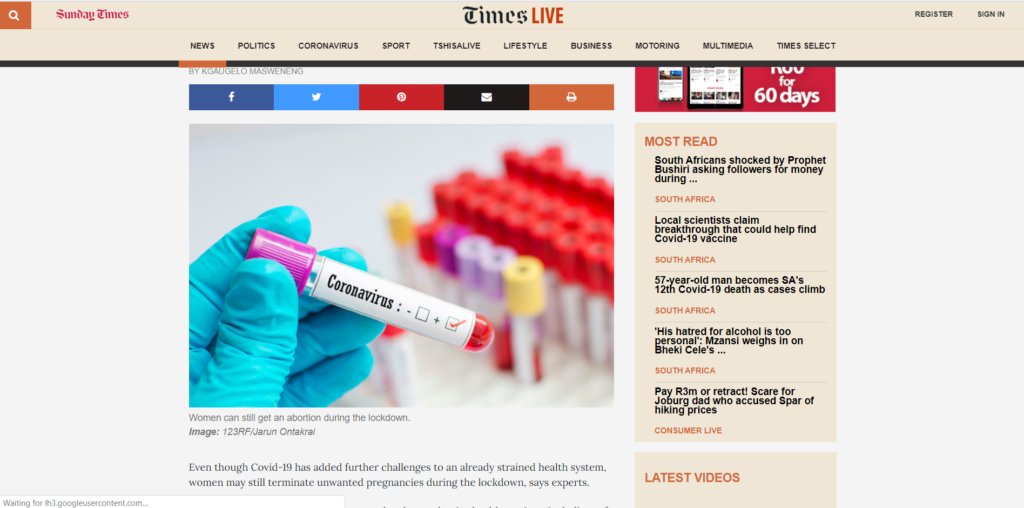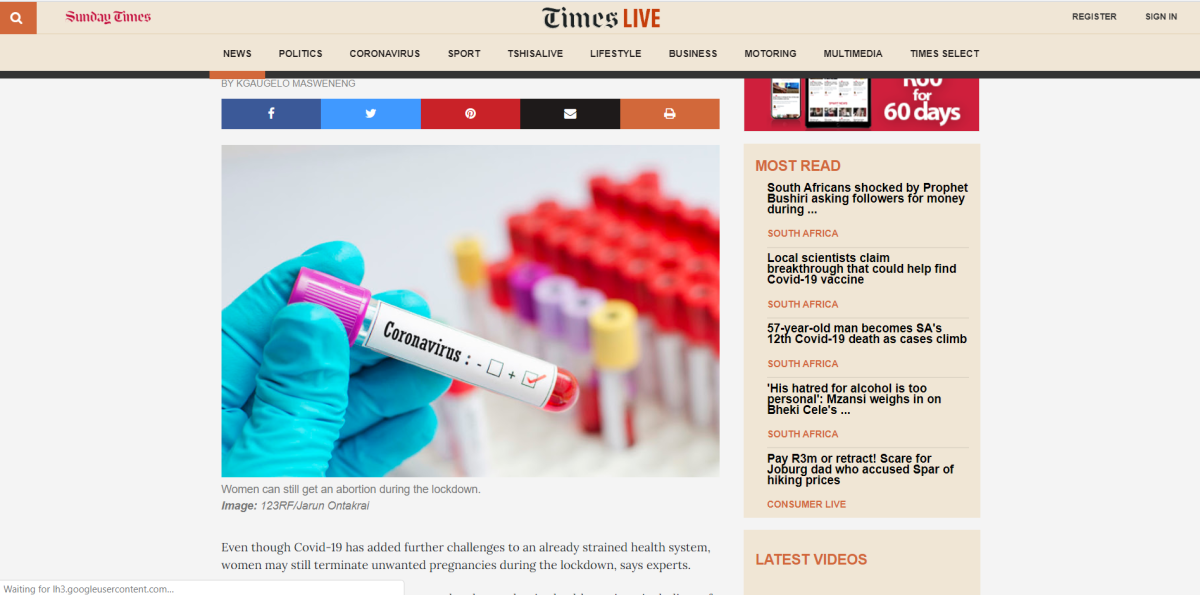 Abortion clinics stay open during lockdown
Even though Covid-19 has added further challenges to an already strained health system, women may still terminate unwanted pregnancies during the lockdown, says experts.
Marie Stopes, a clinic that provides sexual and reproductive health services, including safe abortions, said on Monday that it remained open during the lockdown.
Spokesperson Whitney Chinogwenya said the organisation encouraged women to contact its call centre and book an appointment.
"We will then send the client a letter that will permit them to travel during the lockdown and share with the authority. This will also help us in managing how many people are in a facility as per the regulations," said Chinogwenya.
"The reality is, a woman who wants to terminate a pregnancy will always find a way. It's better that they do it safely."
Dr Tlaleng Mofokeng, commissioner at the Commission for Gender Equality, expressed concern for the safety of women who would go out to get an abortion service.
"This lockdown is happening in a context of a health system already under a lot of strain. Abortion has always been treated as a hush-hush topic. Now imagine a woman having to explain that to law enforcers, who are known to be violent. That on its own is traumatic," she said.
Mofokeng emphasised that abortion is a timely service.
"Every day counts. The general clampdown means that one can miss one's deadline. It's not like access was flawless before this. We have been saying for years that women should get a six months' supply of contraception to empower them," she said.
"This has not happened, so imagine someone who has to choose between buying food and getting either an abortion or contraception."
Abortion remains a primary and essential healthcare service. We hope women can during this period access it without being stigmatised.
Dr Tlaleng Mofokeng
She also expressed concern that other health care services might have to be treated as less urgent, as many health care providers are being allocated to the Covid-19 response.
"Abortion remains a primary and essential health care service. We hope women can during this period access it without being stigmatised. This includes hormone support for transgender people and contraceptives," said Mofokeng.
The commission has been listed as an essential service provider. It is available to deal with any complaints or reports on issues around access to abortion, gender-based violence or any other related matters.
Marion Stevens, director at the Sexual and Reproductive Justice Coalition, echoed the sentiments of Chinogwenya and Mofokeng.
"We are available to help women with abortions. In fact, a colleague of mine has told me that on Friday they had done 12 abortions," she said. "We live in a different world and abortion should never be pushed aside — it's also urgent. The further along it gets, the more complicated."
Sexual-health practitioner Dr Elna McIntosh warned against "backdoor" abortions.
"It's worrisome that at a time like this, most unsafe providers are still operational. This also highlights the struggles with the system, even before Covid-19," she said.
———-
https://www.timeslive.co.za/news/south-africa/2020-03-30-abortion-clinics-stay-open-during-lockdown/