Why does it cost people with uteruses their lives to have a choice? Why is the abortion conversation so mystified and highly contested when people die every year?  The World Health Organisation (WHO) states that globally, every 8 minutes a woman dies from causes related to unsafe abortion? Death makes it a matter of urgency, but for many reasons related to abortion stigma, this remains a neglected issue.
Abortion in South Africa
Our beloved country is no different, and may as well be contributing to these shocking global statistics. Abortion has always been legal in South Africa under the Abortion Sterilisation Act, but it was restricted. It was then liberalised in 1996 allowing for any woman of any age to terminate an unwanted pregnancy, and was further liberalised in the early 2000s to enable trained nurses alongside midwives to perform first trimester abortions and provisions to report illegal providers. There are currently no abortion guidelines.
This year, South Africa marked 20 years since the liberal abortion Act was passed. The Choice on Termination of Pregnancy Act (CTOPA) states that any woman of any age can have an abortion in South Africa, not needing anyone's consent but their own. It is acknowledged as one of the most progressive abortion laws globally, but as one would guess, there is poor implementation. The consequence of this is an estimated 10% of maternal deaths result from unsafe abortions in South Africa. Only 40% or less of the designated surgical facilities that are supposed to offer this service are y operational, which could also be the reason that approximately 50% of abortions that take place are through illegal providers. As if this alone is not bad enough, we have not discussed the shaming, policing and stigma women[1] face during this process, which may alone be the reason 'women' would opt for illegal providers.
However, through all this, let us recognise the growing number of Civil Society Organisations (CSOs) that are resisting in this space. Young femmes are doing incredible work in engaging on this issue.
Abortion interventions in SA- September 28 and beyond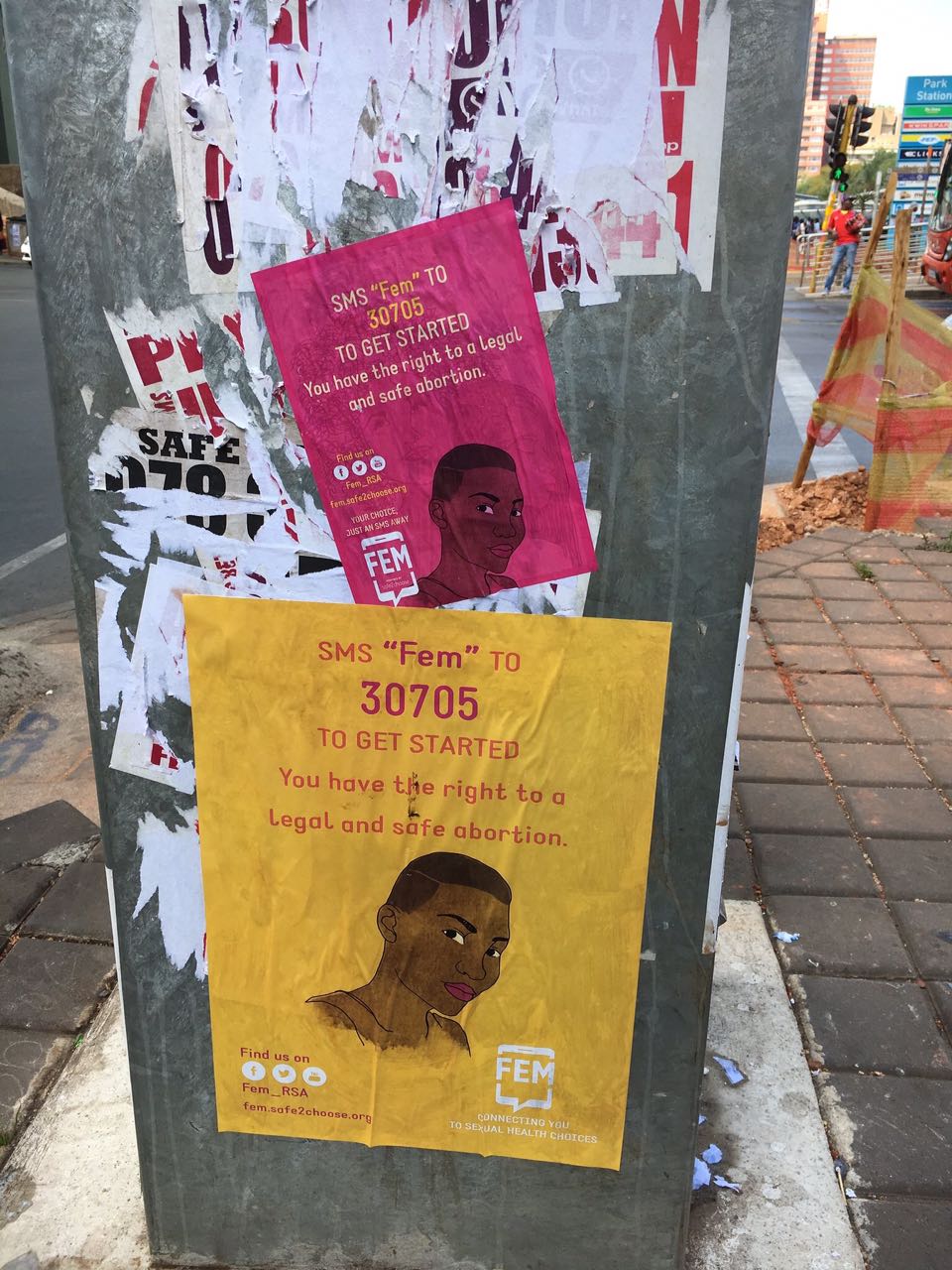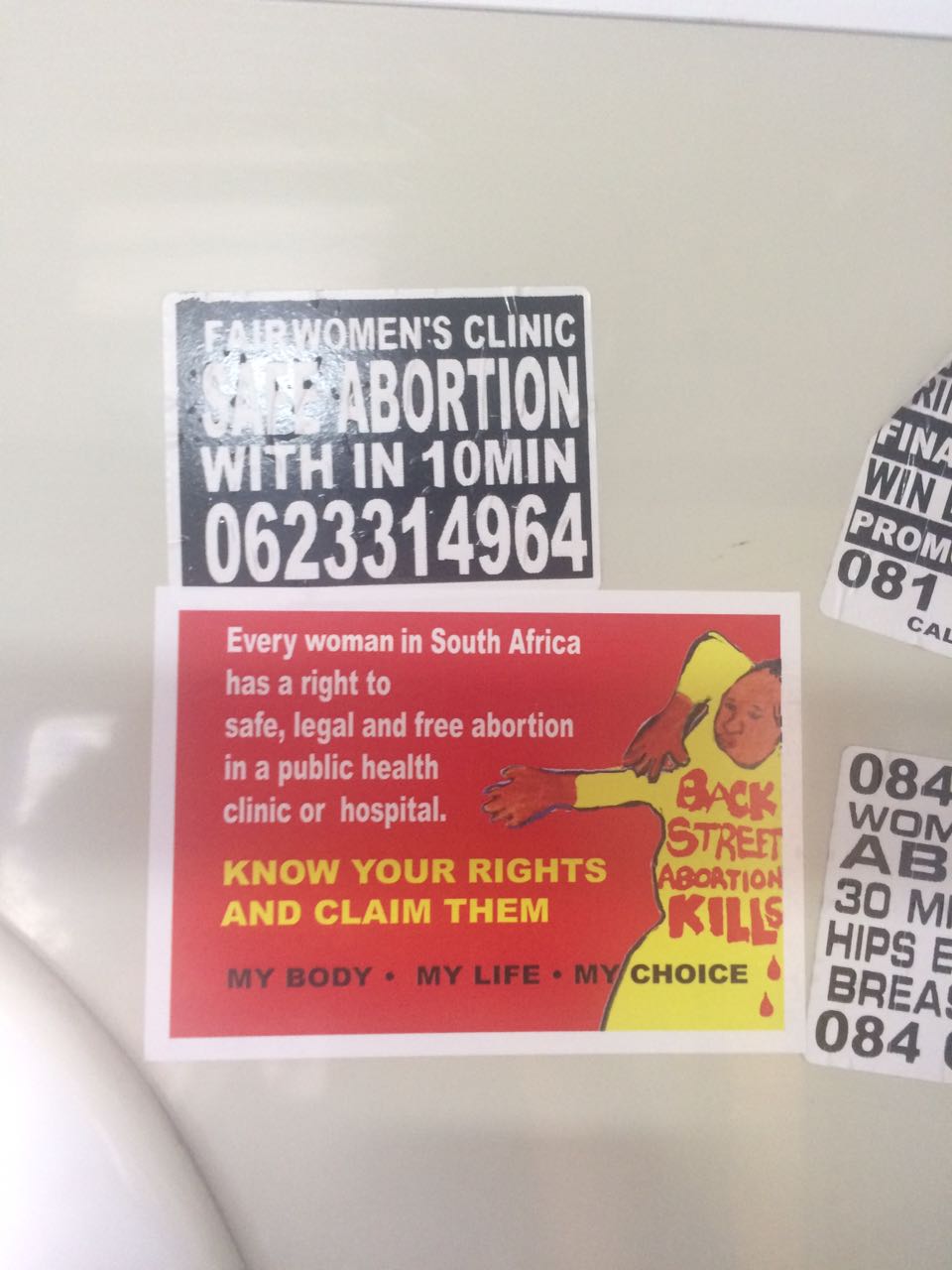 September 28 marked the Global Day of Action for Access to Safe and Legal Abortion, which is an internationally recognised day originating in Latin America and the Caribbean. Women's groups have been mobilising around September 28 for the last two decades to demand that their governments decriminalise abortion, provide access to safe and affordable abortion services and to end stigma and discrimination towards women who choose to have an abortion. This day became internationally recognised, and more CSOs and some governments adopted it as a day for amplifying campaigns for access to safe abortion.  The Sexual and Reproductive Justice Coalition (SRJC), FEM, and the End Abortion Stigma Initiative (EASI) are among the South African CSOs who took part actively on this day.
Kanyisa Booi works with FEM, an organisation that seeks to create access to safe abortion through digital communication channels. FEM is one of the organisations mapping abortion services in Gauteng and where possible, being a referral system for women seeking abortions. FEM organised a wonderful initiative, removing as many unsafe abortion stickers as possible around the city of Johannesburg. This initiative was led by and attended by young people in the city. Kanyisa said, '"We know that abortion is legal in South Africa. We also know that a lot of women are vulnerable to unsafe abortion providers'. She continued, 'When FEM made the call to remove illegal abortion provider posters it was a way for us to create awareness among young South Africans to the reality of unsafe abortions in the country, but also to make them realise how they can play a part in driving change in this context."
The Sexual and Reproductive Justice Coalition (SRJC) held a series of panel discussions at Rhodes University, SWEAT (a sex worker advocacy group), the Soul City Institute and at the Human Rights Council in Geneva. These panel discussions were addressing intersecting issues of access to safe abortion such as in the context of criminalised sex work, referral systems and protocols and understanding abortion in the context of reproductive rights and justice. "Medicine is a science, and we must respect that science. Abortion is abortion, a medical procedure. We cannot be calling its Termination of Pregnancy (TOP) as a way to reduce stigma- that further perpetuates the stigma. We must call it what it is", said Dr. Tlaleng Mofokeng (SRJC Vice Chairperson) when she was speaking at a side event at the Human Rights Council, calling out people who were suggesting that abortion rather be referr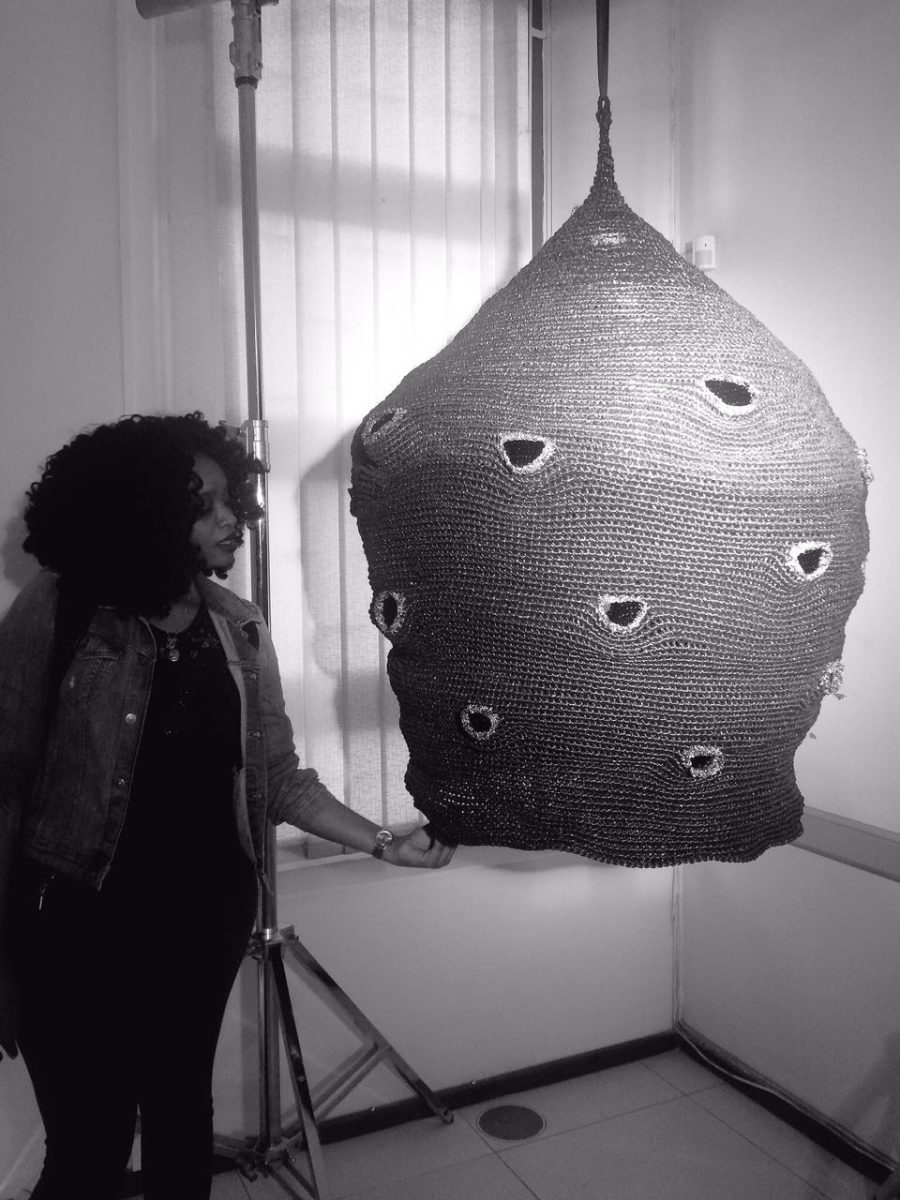 ed to just as Termination of Pregnancy as a way to get people to listen.
These amazing conversations and interventions did not end in September 28. On October 5th, the End Abortion Stigma Initiative organised an exhibition of abortion stories, Body of work: Abortion Conversations. The exhibition was full of young artists displaying abortion narratives through art pieces.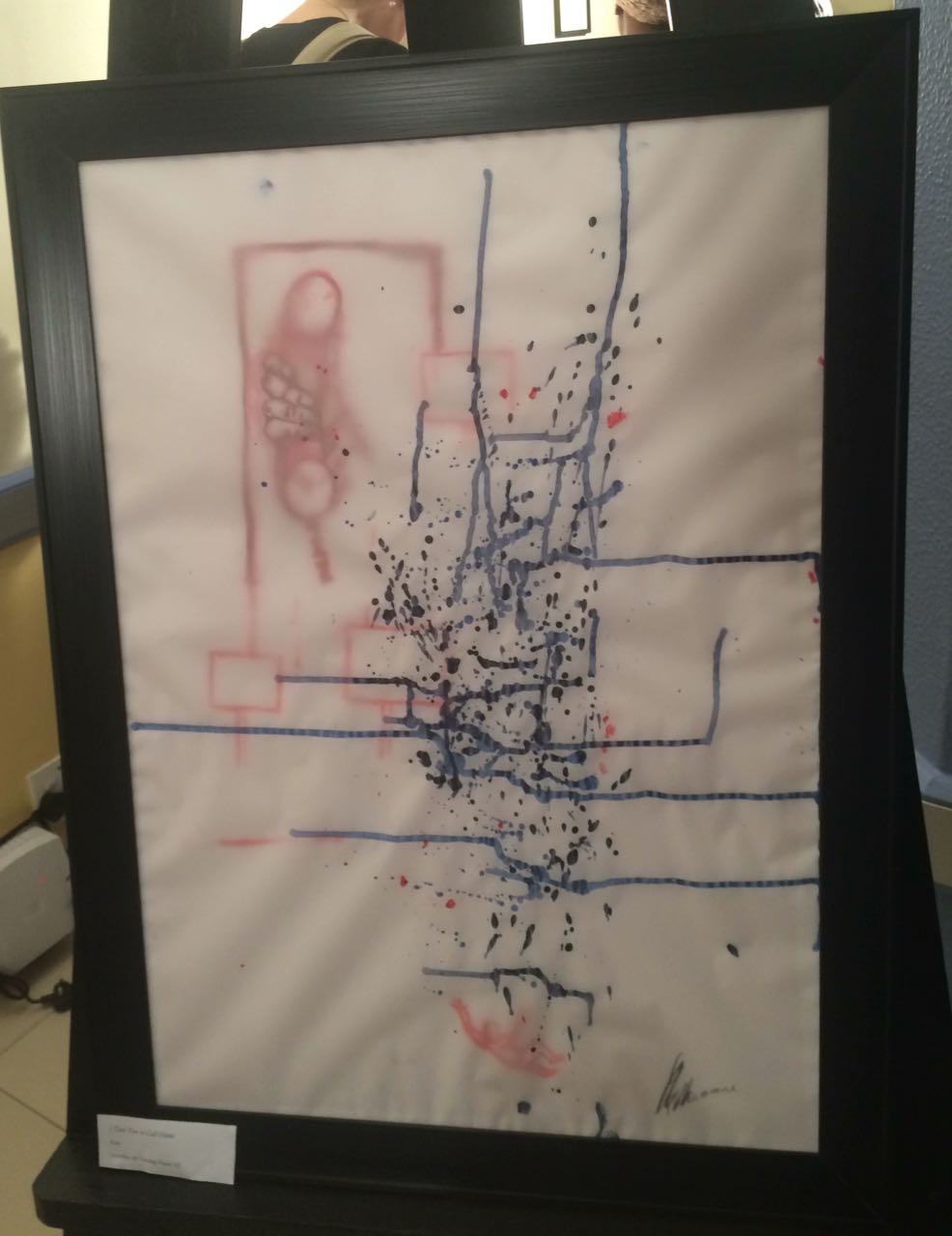 Kea, a young artist from Klerksdorp, exhibited a piece called "I dare you to call home", and the concept behind that was an experience she shared on how lonely she felt going through an abortion can be, that one can't even call home. "I have so many close friends and family, but going through that I could not tell anyone because of the stigma attached to it", she said.
We continue to resist and persist. Aluta continua.
[1] The Choice on Termination of Pregnancy Act defines "woman" as any female person of any age.