The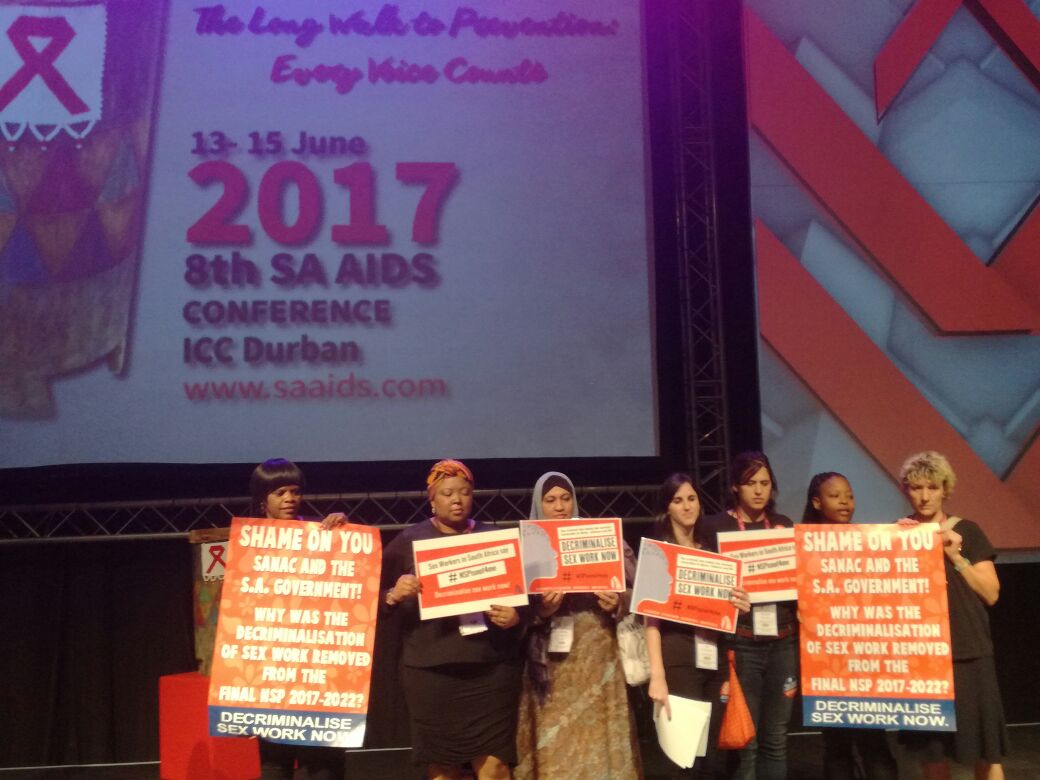 National Strategic Plan (NSP) for HIV , TB and STIs 2017-2022 has failed
women. 
The SRJC Supports and is in solidarity with the #SexWorkDecrim #NSPnot4me silent protest that just took place today, 15 June 2017, at the South African AIDS (SAAIDS) conference taking place in Durban. Sex workers and sex worker allies highlight SANAC and the SA government's failure to include sex work decriminalization in the final NSP 2017-2022.
Sex workers face discrimination and a great deal of violence, and they are at high risk of HIV infections. The violence they are subjected to structurally, financially and personally as folk in their diversities will not be addressed if Sex Work is still criminalised and their health needs are not addressed.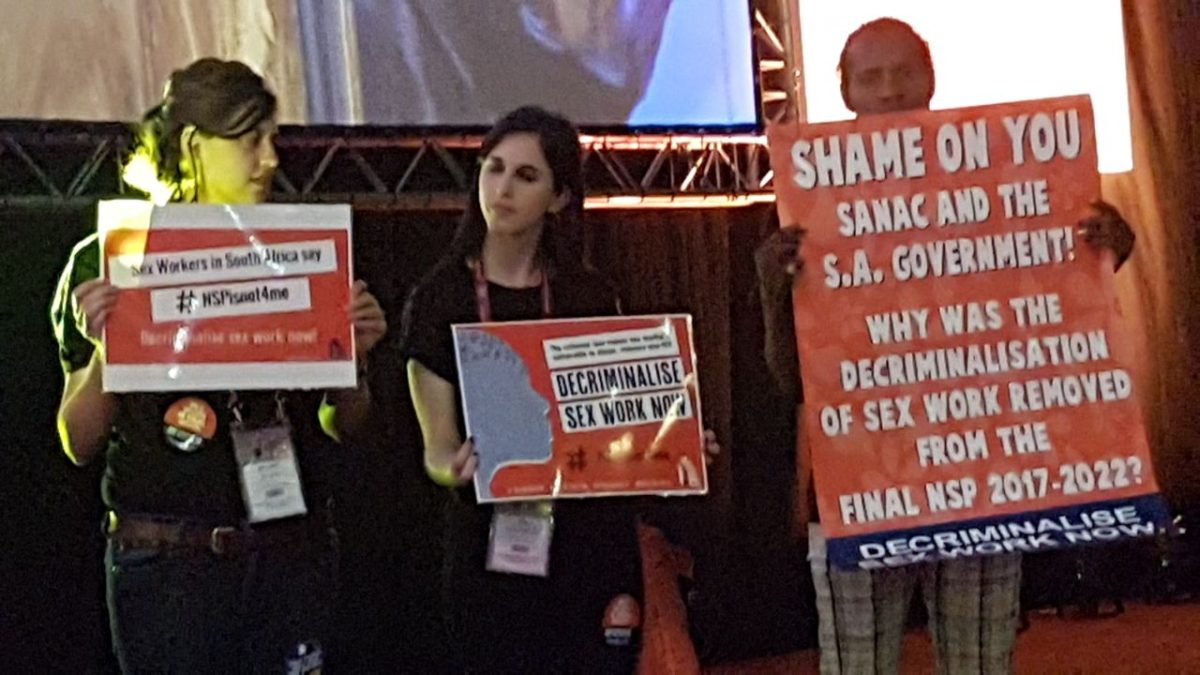 The Vice Chairperson of the SRJC, Dr. Tlaleng Mofokeng, said that Civil society has a right to show and demonstrate their disappointment. She further expressed her disappointment the fact that nobody cares about sex workers. "Sex workers are not just vectors of disease and numbers for your stats", she added.
SRJC cross movement organiser, Leigh Davids, a transwoman sex worker who has been ill with MDR TB stood silently in protest said, 'we do not live single issue lives.' The plan also fails to clearly articulate a range of sexual and reproductive justice concerns informed by evidence and human rights that if addressed would enable women in particular to access better health.
The SRJC stands with our colleagues in demanding that SANAC amends the NSP 2017-2022 to include these vital provisions, and that the SA government moves speedily and urgently to removal all aspects of the criminal law from sex work.